Taking place at the University of Edinburgh on 4-5 September 2019, the  morning session included talks from Scottish politician Fergus Ewing, MSP Cabinet Secretary for the Rural Economy. and Pete Ritchie, Executive Director of Edinburgh-based NGO Nourish Scotland.
A series of interactive workshops were co-delivered by researchers from the GFS-FSR projects and stakeholders from organisations such as Defra, the National Farmers Union, 3Keel and Obesity Action Scotland. The sessions challenged delegates to reflect on areas such as innovative production methods, the resilience of supply chains and the consumer view of the food system.
In a public debate held as part of Scottish Food and Drink Fortnight, Liam Walsh, Sustainable Diets Manager for WWF, spoke about the WWF partnership with food retailer Tesco. This partnership aims to make sustainable, healthy and affordable food more readily available for the supermarket's customers.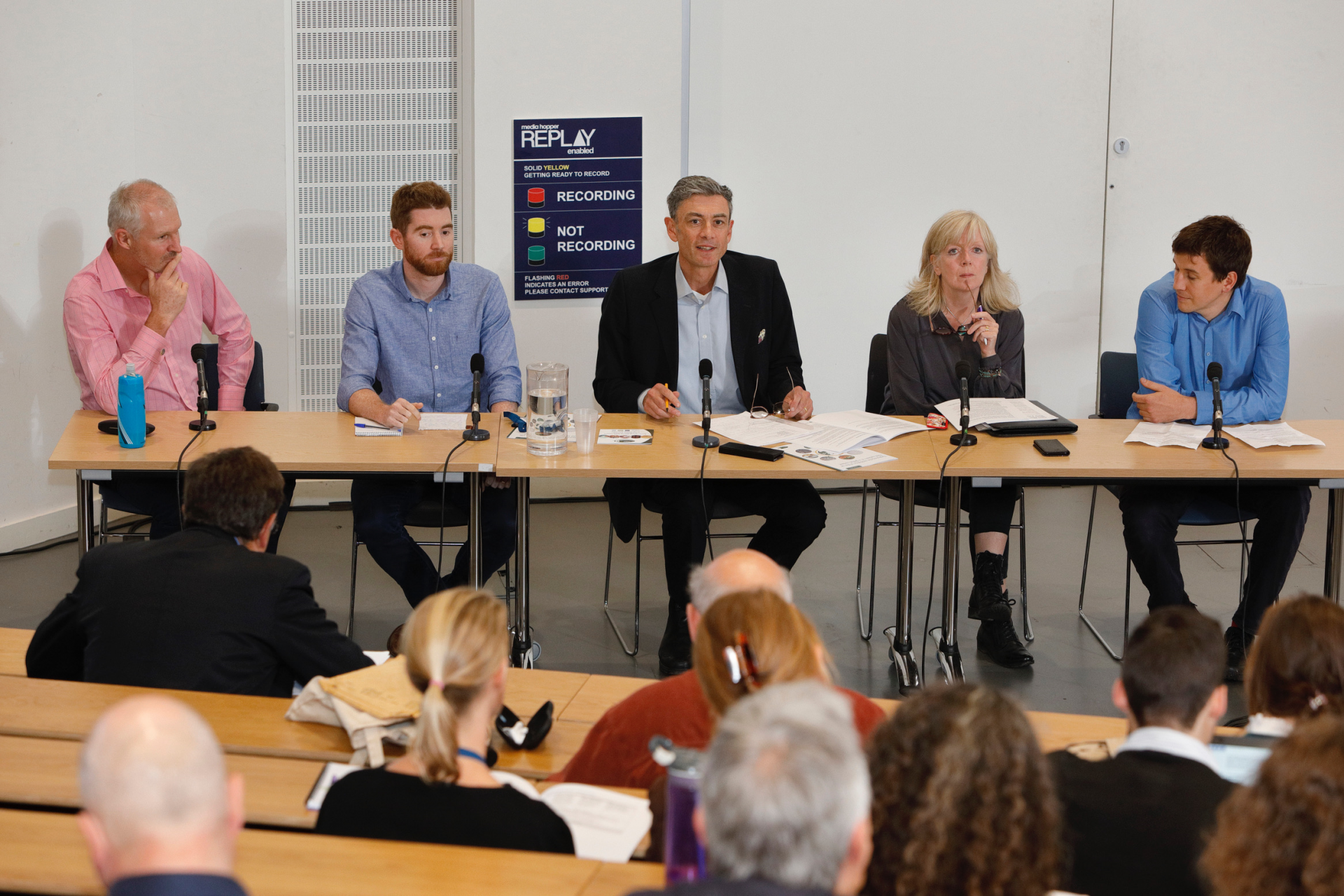 Sue Davies, Strategic Policy Partner at Which?, revealed consumer attitudes to topics such as food labelling, food production and support for British producers. According to Which?, the majority (69%) of respondents support subsidies to farmers, with animal welfare, food safety and animal health the top three priorities in consumers' minds.
Mary Brennan, Professor of Food Marketing and Society at the University of Edinburgh and Chair of the Scottish Food Coalition closed the event. She provided the background to the Good Food Nation Bill, a proposed framework for a new approach to Scotland's food system, echoing earlier calls for closer ties between food system actors. "We need to work with all types of food and drink businesses and be prepared to have uncomfortable conversations. It's how we can move forwards."
Dr John Ingram, Coordination Team Leader of the GFS-FSR programme, said "This stakeholder event is showing the great interest by many stakeholder communities in enhancing food system resilience, and the value of wide-ranging engagement. Applying a food system framework for discussions is clearly beneficial."
A version of this news story previous appeared on the Global Food Security website.